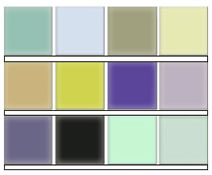 Colour Coated Glass is a clear glass plate back-painted to any colour of your choice. It is commonly used as Backsplash in the kitchen. TANIC Inc. provides many different thickness of Back-Painted Glass, from 1/8 to 3/4 inches. The standard thickness of Backsplash glass is normally 1/4 inches. We supply unlimited colour coated glass to custom colour glass. TANIC glass custom cuts, drills, polishes, and temper any thickness of Back-Painted Glass. We also offers free estimates and free consultations..
Please check if you are eligible for HST FREE program
For more information please Contact Us.