A Trendy work For Trendy Home
Tanic is a window glass repair and replacement company. We service all major cities across the GTA including:
Ajax, Aurora, Brampton, Burlington, Etobicoke, Georgetown, Guelph, Hamilton, King, Markham, Milton, Mississauga, Newmarket, North York, Oakville, Oshawa, Pickering, Richmond Hill, Scarborough, Toronto, Vaughan, Whitby.
We specialize in Residential, Commercial and Industrial window, door, glass repair and replacement, we offer 24 hours emergency services for late night break-ins, accidents or if you simply just need a fast & reliable service. All of our technicians are trained, insured and registered with the Workplace Safety and Insurance Board (WSIB).
We also provide professional services and installations of Board Up – Boat Glass – Commercial Door – Foggy window – Glass Table Tops – Patio Doors – Screen/Window –Security Bars – Security Film – Stained Glass custom and repair.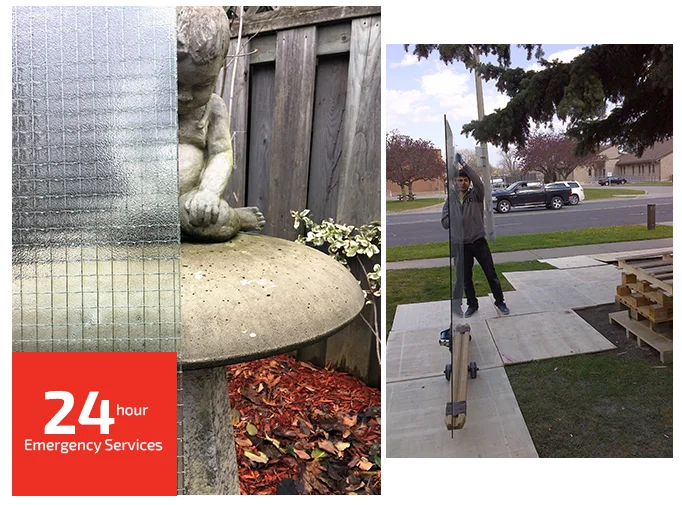 Our experienced and professional technicians pride themselves on excellent customer service, quick response time, and educating the client on all types of options that can prevent their particular incident from occurring again.
Each of our technicians are glazier educated and carry extensive inventory of parts and materials needed for emergency repairs, such as; large sheets of plate glass, laminated glass, standard tempered door lights and ply-wood to better service your needs and get your glass window repaired as quickly and efficiently as possible.
Saving Energy is crucial for the betterment of our planet.
Glass Repair and Replacement Product
So grateful for Tanic Glass! We needed a glass repaired for glass door that broke at our business in the late evening. We were worried we wouldn't find someone skilled to come late in the evening on a Sunday. When we called Tanic Glass we were immediately relieved. A skilled technician, Terry, was sent in the hour. He cut and replaced the glass quickly. If you are looking for a skilled team, call Tanic Glass and ask for Terry!!
Danielle Pinnock
Robert was great to deal with. Delivered and installed as promised. Switched out a thermal glass in our patio door that the argon had leaked and caused a lot of condensation.
Danny Lanz
Called in the morning to repair 2 non-standard window cranks that were not operating properly. Technician showed up same day. Even though he couldn't complete the service same day, he came back next day with replacement parts and all is well now. It was not cheap, but I gotta say, when I called, the gentleman that picked up the phone gave me an idea of the price, which was super nice.I wish I had called them a few years ago.
Joao Candido Milasch
Tanic repaired a broken glass window at our building. The service was excellent and very quick. They came fast, did the job very neatly and efficiently. I would definitely call this company again!
Zarina Hashmi
Robert arrived for an emergency window repair just as the weather was turning cold. Wonderful service, fair pricing, and incredibly fast. I'd highly recommend Tanic.
abaulcomb
Robert is a hidden gem. Thanks for all that you do. Always does an amazing job. Have recommended to family, and they were very happy as well. Old school service at a fair price. What more could you ask for. Walter
All Star Game Rentals
I am very happy with the work Robert did. He was fair, honest and accommodating. I will recommend him to friends and clients.
Chris MacLachlan
Have use their service twice for my store. Tanic is always reacheable & provides always a very good /clean service at a fair price.Will definitevely recommend Tanic Glass Energy.
Jose Raul Villalon
They showed up quickly and did an excellent job quickly.... I definitely will recommend.
Michael Hall
We are serving the Great Toronto Area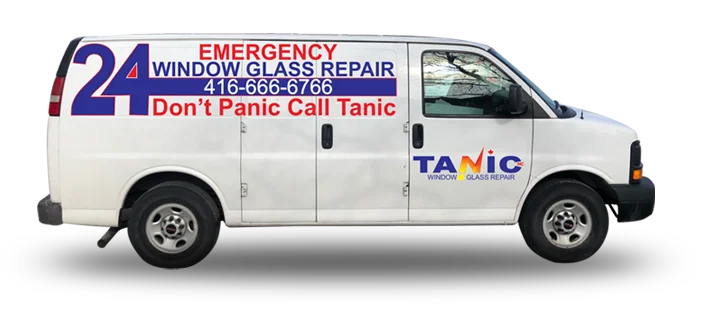 Emergency Window Glass Repair