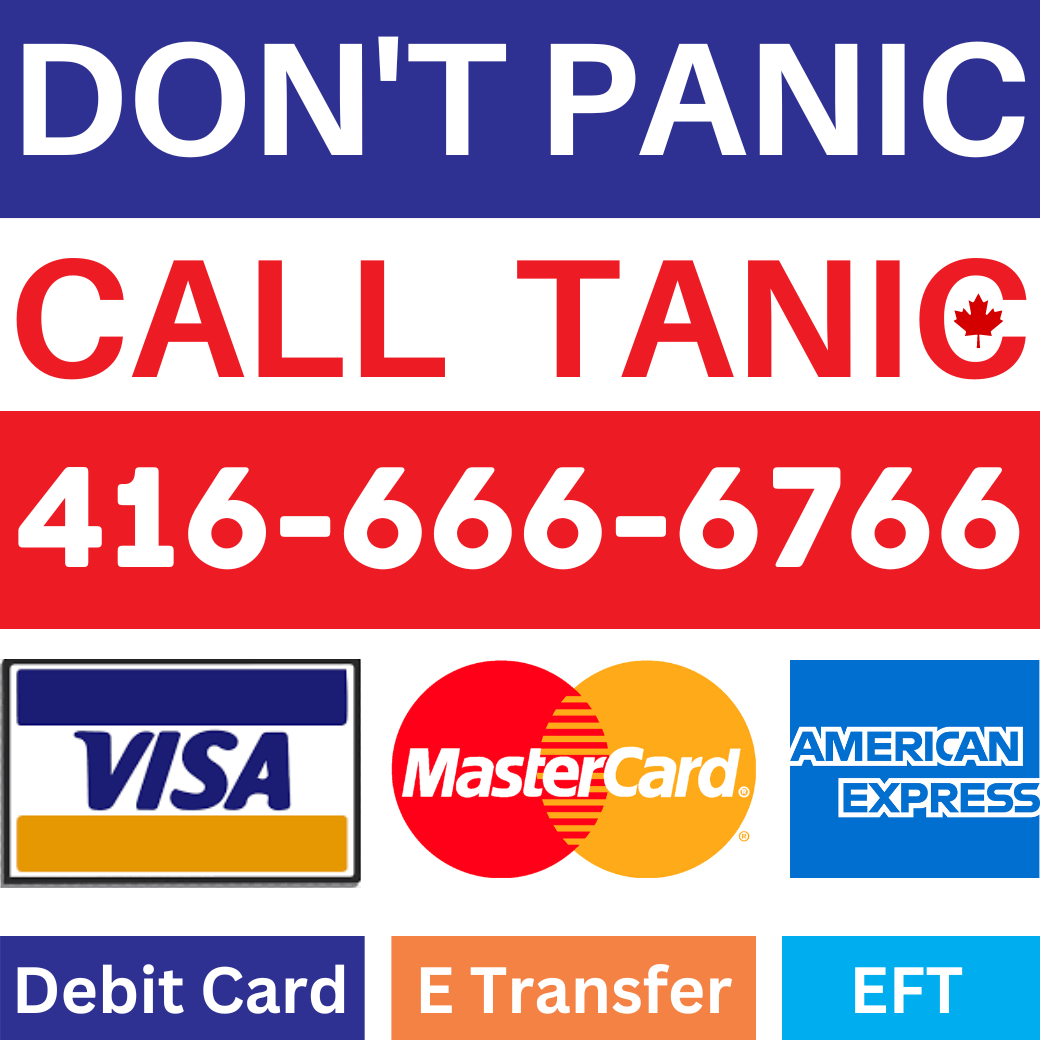 Brampton Glass Repair & Replacement
If you need to have your household glass fixed or replaced, you should exercise caution because hiring individuals to accomplish this may occasionally be risky. If you completed that work, however, it could have been a little shoddy or taken more extended time than usual. Tanic is one of the most outstanding specialists in Brampton; thus, it makes sense to include them in this process. Our Brampton glass replacement service has been providing this service for a long time.
Our window glass repair Brampton service is accessible on call within an hour anywhere in Brampton, and we also provide insurance for it. Another crucial aspect of working with us is that the Brampton glass repair specialists stay on the job until the client is happy with the results, guaranteeing that the client won't experience any warranty problems. For all our best glass repair services, locate us on the net using the keyword window glass repair & replacement services near me.
Emergency Glass Repair & Replacement Services in Brampton
Tanic is the Greater Toronto Area's top-rated firm for emergency glass repair and replacement. We are equipped to handle emergency glass repair and replacement needs and are very skilled. Additionally, we have some of the highest quality glass you will ever find at our disposal.
In terms of client satisfaction, we are also the top-rated emergency glass repair and replacement company. Our Brampton glass replacement services have received glowing recommendations and reviews from customers for always being available and coming within an hour. We have successfully repaired and replaced the glass for a large number of residential and commercial buildings. Remember to search us the next time you need window glass repair, Brampton.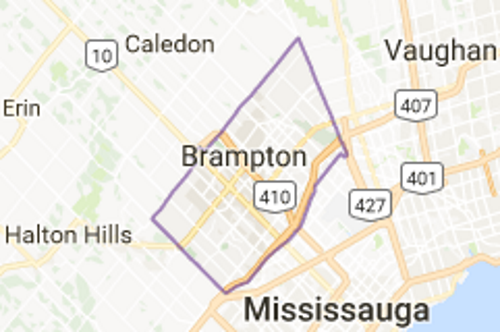 Emergency Glass Repair and Replacement, 24/7 Days A Week.
Look no further than Tanic if you're seeking the best company for window glass repair in Brampton or the neighboring GTA. For all glass defects, we provide 24-hour glass repair Brampton services. To make an appointment for glass repair, contact us at (416) 666-6766 or send us a message.
Our Brampton glass repair and replacement company has been offering residents of the Brampton region excellent service for more than years. We fix broken glass of all sizes and shapes, from a little glass shelf to a vast commercial storefront. Any window in a structure, whether commercial or residential, may be repaired or replaced by our Brampton glass repair service.
We make every effort to ensure that our clients receive quick, high-quality items every time. Go no further if you want Brampton glass repair services from us; we have a top-notch reputation in the field and a staff of friendly workers eager to assist you.
Brampton Glass Replacement
Our first objective is to provide the best possible service. You may find a new storefront, replacement window, or broken mirror here. You can rely on us to always provide you with what you need. Our customers enjoy working with us since we are fair and honest and provide outstanding window glass repair, Brampton services quickly. If you want Window Glass Replacement in Brampton, feel free to contact us.
The majority of the items in our collection may change in size, form, and color to suit your unique requirements. Our Brampton glass replacement experts for windows take the time to learn about the customers' needs to maintain your home safe and pleasant throughout the year.
24 hour glass repair Brampton
Our business manages jobs of various sorts, from major new construction to routine upkeep and repairs. We work 24 hours, seven days a week, and are experts in all facets of residential and commercial building glass and door repair. To minimize interference with your company, we can operate at night. Our competence is sure to satisfy you whether you need a straightforward Brampton glass repair, a whole new storefront, new tempered glass doors fitted, or a closer fixed door.
Emergency Glass Repair Services
Tanic is the top provider of emergency glass repair, Brampton and the neighborhood. Our emergency service is available for 24 hour glass repair Brampton and promises a one-hour response time after the time of the original request. Our mission in emergency glass repair Brampton services is to keep you and the general public as safe as possible while enabling your operation to resume, your home to stay secure, and yourself.
Emergency services for repairing residential and commercial window glass due to various impacts are regularly requested from our organization. That frequently involves the replacement of window glass, door or side door glass, temporary glass repair, and frame restoration. To begin your emergency glass repair Brampton, get in touch with us right away.
Window Glass Repair or Replacement
We have been servicing the whole GTA for more than ten years. We promised to respect your house just like it was our own. Our window glass repair Brampton services are perfect for your windows, regardless of size, shape, or location. You can get the knowledgeable professionals you need at our Brampton glass repair services to repair your broken windows.
Residential and Commercial Glass Repair Services in Brampton
Replacement of Residential and Commercial Glass is a complex work that experts should only carry out. You have found the best location if you're seeking a business that provides excellent glass repair services. Tanic is a reputable glass company providing its customers in Brampton and the GTA with top-notch residential and commercial glass repair services. To serve a larger region and more clients, we specialize in replacing and repairing various glass windows and doors. Our business has been around for a while, so we can recognize consumer needs and offer the finest services per their budget.
You may contact the professionals on our staff if you're seeking outstanding Brampton glass replacement services. Broken glass and frames that detract from the aesthetic appeal of your houses or places of business can be repaired by us. Therefore, call us, and we'll be there for your emergency glass repair Brampton in an hour.
Why You Should Replace or Repair Your Glass
Our professionals can finish even the most challenging door and window repair tasks in Brampton since they have years of expertise in the glass sector. Any repair project is guaranteed success by our dedication to our clients and the use of premium products. We aim to offer you the best glass that Canada offers promptly and affordably.
Interested in Replacing It Yourself?
Visit our store for advice and supplies if you want to repair yourself. Contact us at
(416) 666-6766
or fill out our contact form if you'd like our professionals to fix your door or window.
For all your window glass repair and replacement needs in Brampton or the nearby GTA, turn to Tanic. A quick web search of "window glass repair & replacement services near me" will surely lead to Tanic.
Why Choose TANIC for Window Glass Repair or Replacement in Brampton?
Our customer service team is available to answer your 24-hour glass repair Brampton.
Our team is skilled and efficient in glass repair and replacement.
For AS1288 compliance, choose and install high-quality glass.
Lifetime warranties on all of the work.
Prompt, competent, and top-notch customer service.
Agreements with the majority of the top insurance companies.
Trust our window glass replacement Brampton specialists. Our staff is simply a phone call away if you need glass replacement or repair, and our nearby experts are prepared to offer you our services whenever you require them most.
Our Brampton glass replacement skilled specialists may examine your windows for signs of damage and wear to assess your condition and decide the best course of action. Frequently, this might range from simple hardware and seal repairs to a complete glass replacement. In severe circumstances, we could advise entire window glass replacement Brampton, but only if we see any of the following:
The window is now a single pane.
The frame has pervasive rot.
The hardware in Windows is out-of-date or unavailable.
Lead-based paint exposure would result from repairs.
Replacement is required as they are challenging to fix and might not be successful even if a repair is made. Our Brampton glass repair specialists may fix all broken or damaged components, leaving your current window looking and operating like new.
Yes. Picture glass, door or door sidelights, single-pane windows, mirrors, and glass tile may all be repaired using the two-part epoxy process. Similarly, glassware in the kitchen that you won't heat may often be placed. But that depends on how well the crack is doing. The door glass will need to be replaced if it is seriously broken. Contact professionals offering 24 hour glass repair in Brampton for assessment.
Replacement windows might cost up to 50% more for homeowners than replacement glass. The average cost of replacing a window is closer to $175, whereas high-end window glass replacement Brampton can cost up to $800–1,200 per window. The frame and style of a window can significantly impact its cost.