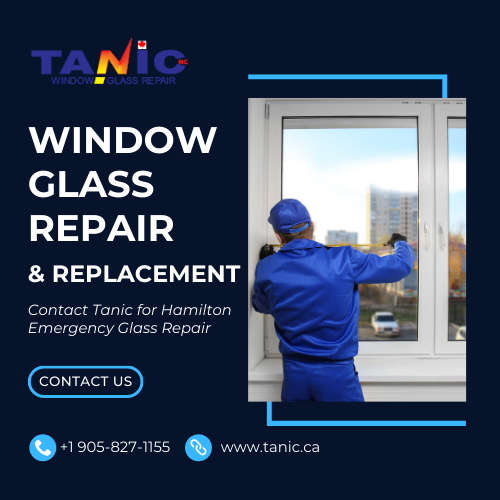 Windows and Glass Repair Hamilton
Tanic Glass provides quick, dependable window glass repair and replacement services in the GTHA. We can replace the glass in your doors, windows, and storefronts at your residence and business place. Our glass repair service can work with your insurance company to replace your glass without hassle.
Our glass repair staff can provide expert guidance on effectively using glass in your house.
Windows and Glass Repair or Replacement Services in Hamilton
Our glass repair service is offered every day of the week, 24 hours a day. We specialize in glass and window repair services, but our availability around the clock distinguishes us from the competition.
We at windows and glass repair or replacement in Hamilton know how crucial it is to safeguard your company in case of an accident or theft. Our emergency glass repair Hamilton staff will also provide secure, safe, and wholly accredited boarding-up services in the middle of the night.
Windows Glass Repair Hamilton
The safety risk is broken glass. It might jeopardize the safety of your residence or place of business. It would help if you took care of minor chips and cracks as soon as you saw them. Call our Hamilton Windows Glass Repair service as soon as you notice broken glass since it might worsen and cost you much more in the long run!
For high-calibre service on the same day and cutting-edge repair methods from us, locate us on the net with key phrase window glass repair & replacement services near me.
Windows Glass Replacement Hamilton
We are experts in windows glass replacement Hamilton. We have years of expertise helping homes and business owners with their glass replacement needs working around the GTHA.
Working with our Hamilton windows glass replacement service assures you that you are teaming up with the finest and will receive the most excellent results.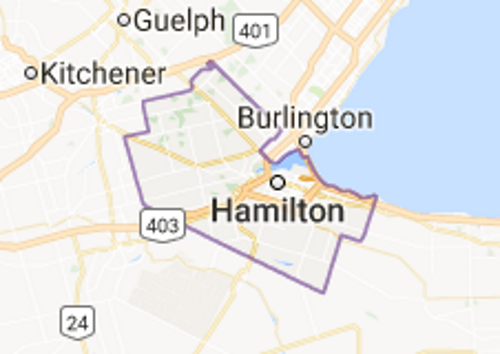 Emergency Glass Repair
and Replacement,
24 hours, 7 Days A Week
Look no further than Tanic Glass if you're searching for a quick, trustworthy, and reasonably priced window glass repair or replacement firm anywhere in GTHA. We provide 24/7 emergency window glass repair & replacement services. Please contact us for windows and glass repair or replacement.
24-Hour Emergency Glass Repair
Our 24/7 glass repair service is available if you require urgent window glass repair. Within an hour, a specialist will be at your location and offer you top-notch Hamilton glass repairs.
No matter what time of day we get a call for an emergency window glass repair, our 24/7 glass repair Hamilton service's top concern is to secure the area to ensure everyone's safety.
Emergency Glass Repair Services
Violence, vandalism, or break-in damages are typically the causes of emergency glass repair services. This issue might arise in commercial or industrial settings due to vehicle damage or failed heavy item drop-offs.
We at 24/7 glass repair Hamilton know how crucial it is to keep your family's or your company's possessions safe and secure. Our window glass repair service, available around-the-clock, is specifically created to satisfy the needs of both residential and commercial applications.
Residential and Commercial Glass Repair Services
Your front door or storefront is a crucial component of your home or business, contributing to aesthetics and overall security. Our staff has expertise doing residential and commercial windows glass repair Hamilton service for consumers.
Tell us about the type of shattered glass and how it broke whenever you get in touch with Hamilton glass replacement. When you contact us, we will send you one of our service specialists to your location as quickly as possible. Contact us for window glass replacement in Hamilton.
Window Glass Repair or Replacement
We do all glass repairs, from little glass shelf repairs to massive commercial storefront installations. In addition to mirrors and commercial windows and doors, we also do window glass repair and replacement, shower doors, furniture glass, and other windows and doors repair.
We put a lot of effort into giving our clients high-quality items with quick turnaround times. Tanic Glass has a solid reputation in glass repair services, and our window glass repair service team is committed to helping you with any needs you may have.
Why You Should Replace or Repair Your Glass
Our commitment to our customers and the use of high-quality components ensure the success of every repair operation. Our goal is to quickly and economically provide you with our services that either repair glass or deliver windows glass replacement Hamilton.
Would You Like to Replace it Yourself?
If you want assistance and supplies to repair yourself, come to our store. If you like our experts to fix your door or window, contact us or fill out our contact form.
For all of your windows and glass repair Hamilton, contact us today.
Why Choose Tanic for Windows Glass Repair or Replacement in Hamilton?
The following justifies why residents should choose us for window glass repair or replacement.
Experience in years: Experience does speak for itself. We have been in the industry for more than a decade, making us skilled and reliable in what we do.
Professional and trained staff: Glass work demands skill and finesses to handle. When it comes to dealing with glass window repair and replacement, our crew is knowledgeable and professional.
Costs that are within your budget: We provide the most competitive pricing. For the best estimates on your job, get in touch with glass replacement immediately.
Rapid replacement and repair: We will spare you from paying for additional hours and the associated tension with prompt in-and-out service. We provide same-day Hamilton glass replacement services.