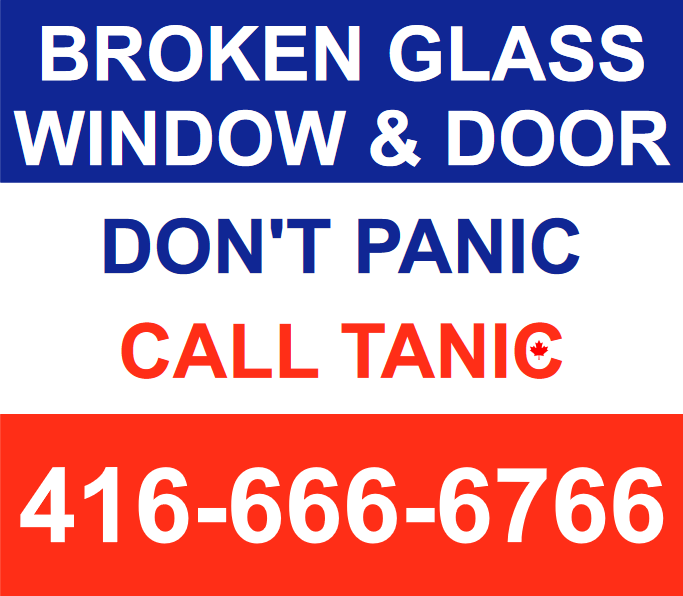 Windows and Glass Repair Pickering
Tanic offers affordable, prompt, and the most reliable Window Glass Repair Services in the GTHA area. We repair and replace window, door, and storefront glass in residential and commercial premises. We will work with your insurance company to ensure your window glass repair work ends quickly. Furthermore, our experts will help you learn how to use the window and door glass efficiently on your property.
Windows and Glass Repair or Replacement Services in Pickering
Tanic Windows and Glass Repair and Replacement Services in Pickering understands the importance of protecting homes and offices from theft and accidents. Our technicians are on hand throughout the day all week to facilitate your glass repair or replacement needs. Our prompt and proficient service makes us stand out from others in the industry. The skilled Emergency Glass Repair Pickering team focuses on providing a safe and certified boarding-up service all seven days a week.
Windows Glass Repair Pickering
A cracked window or door glass is dangerous for any property. It's best to treat cracks or chips, even if minor, immediately. Contact Pickering Window Glass Repair Services immediately if you notice cracked or damaged glass. If left untreated, it can be more hazardous, resulting in more damage and expensive repair.
We offer top-notch, same-day services with the most advanced glass repair techniques. You can easily find us online using the key phrase "window glass repair and replacement services near me in Pickering."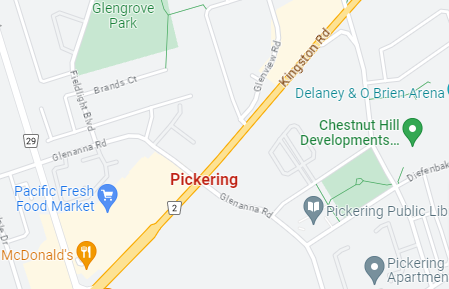 Emergency Glass Repair
and Replacement,
24 hours, 7 Days A Week
When your glass breaks, don't panic, call Tanic for emergency glass repair services. We understand that you don't want to be left waiting around to have your glass repaired. This is why we guarantee to be onsite within an hour of your call! Our experienced glass repair technicians will quickly assess the situation, remove all broken glass, and secure the location with a high quality glass repair solution. If we can't fix it onsite, we will provide board up services to secure your location.
Windows Glass Replacement Pickering
Tanic Glass is a specialized Window Glass Replacement Company in Pickering. Our highly-skilled and experienced technicians are committed to helping home, and business owners with their cracked glass repair and replacement needs round-the-clock and anywhere across GTHA.
By choosing Tanic Window Glass Repair, you will partner with one of the best experts in the field. Moreover, you can expect the most efficient and stunning outcome for your investment.
Tanic Glass is the perfect name to choose if you are looking for a reputable, righteous, and reasonable Window Glass Repair or Replacement Company in Pickering. We are also available 24 hours a day for emergency Window Glass Repair and Replacement services throughout the entire GTHA. Contact Tanic today for a precise quote for your next window glass repair or replacement job.
24-Hour Emergency Services
We are at your fingertips 24/7, regardless of where you reside in GTHA. You can also contact us for 24-hour emergency window glass repair service. The Tanic experts will be at your service as soon as possible to fix your damaged glass.
No matter what time we receive a buzz. Our emergency, round-the-clock Window Glass Repair and Replacement Pickering Service ensure everyone stays safe on the premises. Our primary focus is on ensuring everyone on the premise is safe.
Emergency Glass Repair Services
Decadency or break-ins are the most common cause of damaged glass. This ailment is likely to occur in commercial and industrial situations due to the damage possibly caused by the drop-offs of large and heavy boxes or vehicles. Notwithstanding, these are the most common reasons to call Tanic Glass for Emergency Glass Repair Services.
We know how important it is to keep your home and workplace safe. Our 24/7 Window Glass Repair Service Pickering is specifically designed to meet the needs of residential and commercial applications.
Residential and Commercial Windows and Glass Repair Services in Pickering
The front glass entrance is the most crucial commercial or residential structure element. It adds aesthetics to your property along with overall security. Our tech experts are trained and have the expertise and skills to deal with any residential or commercial Window Glass Repair Job anywhere in the GTHA.
Let us know what type of glass your window or door has and how it broke when you call us for Pickering Glass Replacement Services. Our expert technicians will visit your place as early as possible to fix the damage. Call us if you want to inquire more about Tanic Glass Repair in Pickering.
Other Windows and Glass Repair or Replacement Services in Pickering
Tanic Glass can handle any glass repair job, including minor glass shelf repair or any major storefront installation. Besides mirrors, commercial doors, and windows, we also provide Glass Repair and Replacement Services for furniture, shower, and many other glass doors.
We strive to provide prompt and reliable services. Our experts at Tanic Glass are dedicated to helping home and business owners fix any glass issue they might encounter.
Why You Should Repair or Replace Your Windows and Glass in Pickering
Our dedication and premium quality service make us complete each Glass Repair and Replacement Job successfully. We are committed to providing quick and cost-effective solutions to door and window glass repair in Pickering.
DIY the Broken Window Glass Replacement Process
If you require assistance or tools to repair or replace your broken glass, visit our store today. Fill out the form if you need expert help to fix your damaged glass.
Call us, and the pro technicians at Windows and Glass Repair Pickering will meet your needs in the shortest time possible and at a reasonable cost.
Why Choose TANIC for Windows and Glass Repair in Pickering?
The reasons listed here can help you decide why you should choose Tanic Window Glass Repair to fix your damaged glass.
Expertise: Things done has more significance than things said! Our knowledge and expertise make us among the industry's most trusted and proficient names.
Professionalism: Glassworks require expert knowledge and precision to handle. The glass experts at Tanic have the proper knowledge, skills, and expertise to work out all types of glass repair or replacement work.
Inexpensive: Our services are effectual and economical. Contact us today to get the most exact estimate for your glass repair and replacement Pickering project immediately.
Quick Service: We can help you prevent hidden hours, stress, and expense. We are committed to providing quick in-and-out Pickering Glass Replacement Services.
Contact Us for Pickering Emergency Glass Repair 24/7