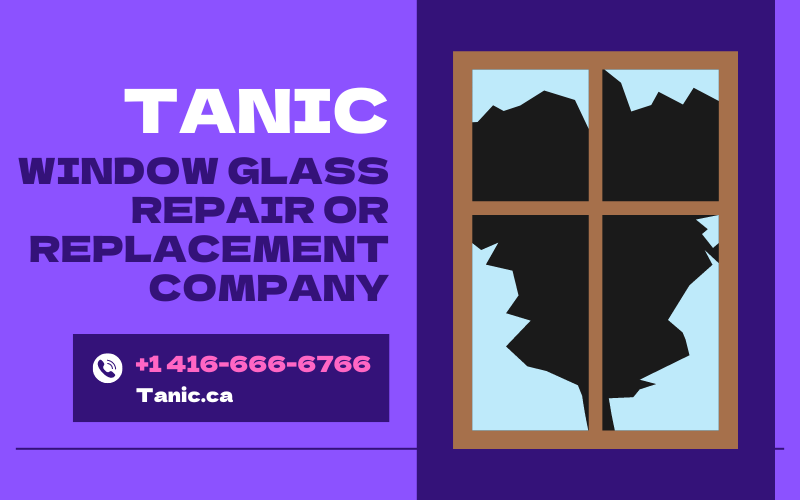 There will be a point when your window pane will need repair. This is due to extreme weather or temperature changes. Even though your window faces damage or cracks, you should refrain from fixing it yourself. You may solve your window problems by hiring a contractor or window glass repair expert like Tanic Window Glass Repair. They will give you the best service possible and be able to complete the task more effectively.
Tanic Glass for Window Glass Repair or Replacement
Although they might appear to be economical choices, these can easily go wrong and result in increased costs. The advantages of hiring a window glass repair or replacement expert far outweigh the costs.
Hiring a professional window glass repair or replacement company near me like Tanic comes with a set of advantages. Some of the benefits of working with us include –
1. Access high-quality repair material
Pretty much every home repair store sells a glass or window these days of some sort or another. The distinction between what the typical customer can purchase versus an expert is huge.
Toronto window glass repair and replacement specialists approach higher-grade materials than what you can buy all alone. The relationship that Tanic has with quality producers likewise implies we can get these materials quicker than you could while ordering from a major corporate retailer.
2. Suitable installation
Your windows will be installed correctly thanks to a reputable commercial window repair provider like Tanic Window Glass Repair. When you think your windows require repair, a complete replacement may be necessary. To perform an appropriate installation, the repairman you choose should be certified. You will have to pay for a second installation because your DIY installation was defective.
Professional businesses will be aware of and adept at adhering to all manufacturer recommendations. When done properly, your windows can save you money on energy for more than ten years. They will also take the local climate into account to make sure that temperature changes won't cause your glass to crack or deform.
Tanic Glass specializes in Toronto window glass repair and replacement. Contact us for the best window glass repair or replacement.
3. Guaranteed high-quality work
For every significant project, warranties are crucial. Obtaining a guarantee is especially important for work that involves delicate materials. All of our glass services come with an assurance of the quality of the work. We'll set things right if something bad happens with the job we do.
Also, we can assist you in comprehending and utilizing any manufacturer's warranties on the components and supplies we employ for your project. In the long run, you might be able to save money by making sure the window glass repair and replacement work is guaranteed. Hiring the correct people for a glass repair or replacement project makes it simpler to save time, money, and stress. We take great satisfaction in having these credentials. Also, we have a team of top glass technicians in the area.
4. Experience and tools
With regards to window glass repair or replacement, it's great to work with a company that has been in the business for a long time. Any company with experience is an assurance that they have the right abilities to guarantee their clients solid results.
These experts likewise have the right tools, which are exceptionally fitted to serve various kinds of window repair and replacement services. In this way, you will be sure that you are getting the best quality work done by experts when hiring a professional windows glass repair or replacement company near me.
Conclusion
Experience matters in the window glass replacement sector and our specialist at Tanic Window Glass Repair will go above and beyond to choose the proper glass and windowpane and repair or install it effectively.
Also, hiring a professional will be less expensive and take less time. It allows you to sit back and enjoy your new glass window without worrying about the installation. Do your homework and choose a reputable brand that can satisfy your needs. Contact us today for your window glass repair or replacement needs.
Perform a quick web search of "hiring a professional windows glass repair or replacement company near me" and know why Tanic Glass is the best when it comes to window glass repair or replacement.